Veggie Burgers can Boost My Health!
If you're looking for a delicious and nutritious way to shed some pounds, look no further than the humble veggie burger! Yes, you read that right – these savory patties made from plant-based ingredients could be the key to unlocking your weight loss goals. But how exactly do these meatless wonders help you slim down? And is it really possible to enjoy a burger while losing weight? If these questions are racing through your mind, don't worry – we've got you covered.
In this article, we'll explore the science behind how to lose weight with veggie burgers and offer some tips for incorporating them into your diet in a way that promotes healthy weight loss. So grab a burger (veggie, of course) and settle in – this is going to be one delicious ride!
The search for the perfect vegetarian burger recipes for weight loss led me down a winding path filled with trial and error. But, as it turns out, these meatless alternatives aren't just good for the planet and animals, they're also a boon for my waistline! I had always been skeptical of veggie burgers – surely something that tasted that good couldn't be good for me, right? But after experimenting with different combinations of grains, legumes, and vegetables, I found myself shedding pounds faster than I ever thought possible.
Plus, these burgers are chock-full of nutrients that my body craved – goodbye, empty calories, hello, healthy fuel! Whether you're a seasoned vegetarian or a meat eater looking to incorporate more plant-based foods into your diet, trust me when I say that these burgers are the tastiest way to boost your health. So why not give it a try? Your taste buds – and waistline – will thank you.
 My unhealthy eating habits.
When it comes to diet and health, we all have our fair share of struggles. For me, it was an endless cycle of binge-eating processed foods, indulging in sugary desserts, and skipping meals.
Needless to say, my waistline was expanding, and so were my health problems. It wasn't until I stumbled upon the humble veggie burger that things started to change.
At first, I was skeptical. How could a patty made from vegetables taste as good as the real thing? But, I decided to give it a try, and I was pleasantly surprised.
Not only did it satisfy my cravings, but it also helped me shed pounds, boost my energy levels and decrease my risk of chronic diseases. So, if you're wondering how to lose weight with veggie burgers, all I can say is give it a try – you might be amazed at the results.
The benefits of eating veggie burgers.
The benefits of eating veggie burgers are undeniable. Not only are they delicious, but they can also help you shed off those extra pounds that you've been carrying around.
Unlike traditional burgers, veggie burgers contain no saturated fats or cholesterol, making them a great choice for those looking to eat healthier. They are also packed with fiber, vitamins, and minerals, which can help boost your overall health.
If you're looking to incorporate more veggie burgers into your diet, there are plenty of options to choose from. You can make your own vegan burger recipes at home using ingredients like mushrooms, lentils, beans, and quinoa.
These recipes are not only healthy but also easy to make and affordable.In addition, many restaurants and fast-food chains now offer vegan burger options, making it easier than ever to enjoy a healthy meal on the go.
So, whether you're a vegan or just looking to eat healthier, there's never been a better time to try a veggie burger. Trust me, your waistline and your taste buds will thank you!
How veggie burgers helped me lose weight.
Have you ever thought about replacing your beef burger with a veggie burger? I did, and it changed my life. As someone who struggled with weight and health issues, I knew I needed to make a change.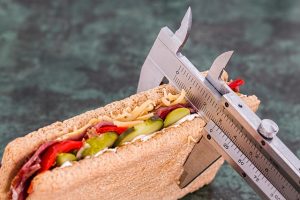 But giving up my beloved burgers was too much to bear. That is until I discovered the world of veggie burgers.
Not only are they delicious, but they are also low in calories and packed with nutrients. I couldn't believe that I was able to enjoy a burger without the guilt and weight gain.
Some of my favorite low-calorie veggie burger ideas for weight loss include black bean burgers, mushroom burgers, and sweet potato burgers. With endless possibilities, there's no reason not to give veggie burgers a try! Trust me, your body will thank you.
The impact on my overall health.
Have you ever considered how a simple swap from a regular burger to a veggie burger can make a huge difference in your overall health? As a self-proclaimed foodie, it's no secret that burgers were my go-to comfort food in times of need. But after struggling with my weight for years, I decided to give veggie burgers a try.
And let me tell you, it was a game-changer! Not only did it help me shed pounds, but it drastically improved my overall health. With plant-based ingredients and fewer calories, I found myself feeling more energized and less sluggish.
But the benefits didn't just stop there. Veggie burgers are also packed with nutrients and fiber, which aids in digestion and keeps you feeling full for longer.
So, the next time you're craving a burger, consider making the switch! You might be surprised at how veggie burgers improve your overall health.
In conclusion, it's safe to say that veggie burgers are the perfect addition to your weight loss regime. By swapping your meat burger for a veggie alternative, you can significantly reduce your calorie intake without sacrificing taste.
Additionally, veggie burgers are packed with vitamins and nutrients that can help keep you feeling fuller for longer. With so many delicious options on the market, there has never been a better time to try a veggie burger.
So what are you waiting for? Give it a try and see for yourself the amazing benefits that come with incorporating this plant-based substitute into your diet. Your waistline will thank you!
Article & Website Disclaimer